The History of amir khusro dargah delhi in India
free download Amir Khusrow amir khusro books, Dargah amir khusro, Sufi Music, amir khusro qawwali mp3 song free downloads, poetry
amir khusro poetry in urdu hindi english, free download amir khusro qawwali mp3 songs, Ameer Khusro Qawwali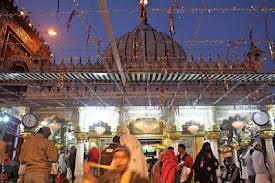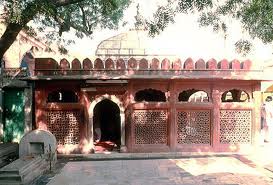 free download amir khusro poetry in urdu hindi english, Sufi Kalam Songs, Kalam Hazrat Amir Khusro Mp3 Free MP3 Download
---
History amir khusro dargah delhi in India
Ab'ul Hasan Yamin al-Din Khusrow (Persian Hindi (1253-1325 CE), better known as Amir Khusrow Dehlawi , was an Indian musician, scholar and poet of Persian descent. He was an iconic figure in the cultural history of the Indian subcontinent. A Sufi mystic and a spiritual disciple of
Nizamuddin Auliya of Delhi, Amir Khusrow was not only a notable poet but also a prolific and seminal musician. He wrote poetry primarily in Persian, but also in Hindavi.

He is regarded as the "father of qawwali" (the devotional music of the Indian Sufis).He is also credited with enriching Hindustani classical music by introducing Persian and Arabic elements in it, and was the originator of the khayal and tarana styles of music. The invention of the tabla is also traditionally attributed to Amir Khusrow. Amir Khusrau used only 11 metrical schemes with 35 distinct divisions. He has written Ghazal, Masnavi, Qata, Rubai, Do-Beti and Tarkibhand.

A musician and a scholar, Amir Khusrow was as prolific in tender lyrics as in highly involved prose and could easily emulate all styles of Persian poetry which had developed in medieval Persia, from Khaqani's forceful qasidas to Nezami's khamsa. His contribution to the development of the ghazal, hitherto little used in India, is particularly significant.

Early life
Amir Khusrow was born in Patiali near Etah in northern India. His father, Amir Sayf ud-Din Mahmud, was a Turkic officer and a member of the Lachin tribe of Transoxania, themselves belonging to the Kara-Khitais.His mother was the daughter of Rawat Arz, the famous war minister of Balban, a king of the Mamluk dynasty (Slave dynasty) (1246-87) who belonged to the Rajput tribes of Uttar Pradesh.

Career
Major life events in chronological order
1253 Khusro was born in Badaun near Etah in what is today the state of Uttar Pradesh in northern India. His father Amir Saifuddin came from Balkh in modern day Afghanistan and his mother hailed from Delhi.
1260 After the death of his father, Khusro went to Delhi with his mother.
1271 Khusro compiled his first divan of poetry, "Tuhfatus-Sighr".
1272 Khusro got his first job as court poet with King Balban's nephew Malik Chhajju.
1276 Khusro started working as a poet with Bughra Khan (Balban's son).
1279 While writing his second divan, Wastul-Hayat, Khusrau visited Bengal.
1281 Employed by Sultan Mohammad (Balban's second son) and went to Multan with him.
1285 Khusro participated as a soldier in the war against the invading Mongols. He was taken prisoner, but escaped.
1287 Khusro went to Awadh with Ameer Ali Hatim (another patron).
1288 His first mathnavi, "Qiranus-Sa'dain" was completed.
1290 When Jalal ud din Firuz Khilji came to power, Khusro's second mathnavi, "Miftahul Futooh" was ready.
1294 His third divan "Ghurratul-Kamal" was complete.
1295 Ala ud din Khilji (sometimes spelled "Khalji") came to power and invaded Devagiri and Gujarat.
1298 Khusro completed his "Khamsa-e-Nizami".
1301 Khilji attacked Ranthambhor, Chittor, Malwa and other places, and Khusro remained with the king in order to write chronicles.
1310 Khusro became close to Nizamuddin Auliya, and completed Khazain-ul-Futuh.
1315 Alauddin Khilji died. Khusro completed the mathnavi "Duval Rani-Khizr Khan" (a romantic poem).
1316 Qutb ud din Mubarak Shah became the king, and the fourth historical mathnavi "Noh-Sepehr" was completed.
1321 Mubarak Khilji (sometimes spelled "Mubarak Khalji") was murdered and Ghiyath al-Din Tughluq came to power. Khusro started to write the Tughluqnama.
1325 Sultan Muhammad bin Tughluq came to power. Nizamuddin Auliya died, and six months later so did Khusro. Khusro's tomb is next to that of his master in the Nizamuddin Dargah of Delhi.

Khusro the Royal poet
Khusro was a prolific classical poet associated with the royal courts of more than seven rulers of the Delhi Sultanate. He is popular in much of North India and Pakistan, because of many playful riddles, songs and legends attributed to him. Through his enormous literary output and the legendary folk personality, Khusro represents one of the first (recorded) Indian personages with a true multi-cultural or pluralistic identity.

He wrote in both Persian and Hindustani. He also spoke Arabic and Sanskrit. His poetry is still sung today at Sufi shrines throughout Pakistan and India.

Amir Khusro was the author of a Khamsa which emulated that of the earlier poet of Persian epics Nezami Ganjavi. His work was considered to be one of the great classics of Persian poetry during the Timurid period in Transoxiana.

Amir Khusro and the origins of the Sitar and the Tabla
Amir Khusro is credited with fashioning the tabla as a split version of the traditional Indian drum, the pakhawaj.

Popular lore also credits him with inventing the sitar, the Indian grand lute, but it is possible that the Amir Khusro associated with the sitar lived in the 18th century (he is said to be a descendant of the son-in-law of Tansen, the celebrated classical singer in the court of the Mughal Emperor Akbar). See Origin Of Sitar and About Sitars.

Some samples of Khusro's poetry

Persian couplet

Agar firdaus bar roo-e zameen ast,
Hameen ast-o hameen ast-o hameen ast.

If there is any paradise on the face of the earth,
This is it, this is it, this is it

Persian poems

Kafir-e-ishqam musalmani mara darkaar neest
Har rag-e mun taar gashta hajat-e zunnaar neest;
Az sar-e baaleen-e mun bar khez ay naadaan tabeeb
Dard mand-e ishq ra daroo bajuz deedaar neest;
Nakhuda dar kashti-e maa gar nabashad goo mubaash
Ma khuda daareem mara nakhuda dar kaar neest;
Khalq migoyad, ki Khusrau butparasti mikunad
Aare-aare mikunam, ba khalq mara kaar neest.

I am a pagan (worshiper) of love: the creed (of Muslims) I do not need;
Every vein of mine has become (taut like a) wire; the (Hindu) girdle I do not need.
Leave from my bedside, you ignorant physician!
The only cure for the patient of love is the sight of his beloved –
other than this no medicine does he need.
If there be no pilot on our ship, let there be none:
We have God in our midst: the pilot we do not need.
The people of the world say that Khusrau worships idols.
So I do, so I do; the people I do not need,
the world I do not need.

Hindavi couplets

Khusro dariya prem ka, ul?i va ki dhar,
Jo utra so ?ub gaya, jo ?uba so par.

Khusro! the river of love has a reverse flow
He who enters will drown, he who drowns will get across.

Sej vo suni dekh ke rovun main din rain,
Piya piya main karat hun pahron, pal bhar sukh na chain.

Seeing the empty bed I cry night and day
Calling for my beloved all day, not a moment's happiness or rest.

Hindavi poems

Chhap tilak sab chini re mose naina milaike
Bat atham keh dini re mose naina milaike
Prem bha?i ka madva pilaike
Matvali kar linhi re mose naina milaike
Gori gori baiyan, hari hari chu?iyan
baiyan paka? dhar linhi re mose naina milaike
Bal bal jaun main tore rang rajva
Apni si kar linhi re mose naina milaike
Khusro Nijam ke bal bal jaiye
Mohe suhagan kinhi re mose naina milaike
Bat atham keh dini re mose naina milaike

You've taken away my looks, my identity, by just a glance.
By making me drink the wine from the distillery of love
You've intoxicated me by just a glance;
My fair, delicate wrists with green bangles in them,
Have been held tightly by you with just a glance.
I give my life to you, Oh my cloth-dyer,
You've dyed me in yourself, by just a glance.
I give my whole life to you Oh, Nijam,
You've made me your bride, by just a glance.

Hindavi riddles
1. Nar naari kehlaati hai,
aur bin warsha jal jati hai;
Purkh say aaway purkh mein jaai,
na di kisi nay boojh bataai.

Is known by both masculine and feminine names,
And lightens up (or burns up) without rain;
Originates from a man and goes into a man,
But no one has been able to guess what it is.

2. Pawan chalat weh dehe badhavay
Jal peevat weh jeev ganvavay
Hai weh piyari sundar naar,
Naar nahin par hai weh naar.

With the blow of wind she flares up,
And dies as soon as she drinks water;
Even though she is a pretty woman,
She's not a woman, though she's feminine.

Answers
1. Nadi (Stream) 2. Aag (Fire)

Unique Multi-lingual Poem
Zeehaal-e miskeen makun taghaful,
duraye naina banaye batiyan;
ki taab-e hijran nadaram ay jaan,
na leho kaahe lagaye chhatiyan.

Shaban-e hijran daraz chun zulf
wa roz-e waslat cho umr kotah;
Sakhi piya ko jo main na dekhun
to kaise kaatun andheri ratiyan.

Yakayak az dil do chashm-e jadoo
basad farebam baburd taskin;
Kise pari hai jo jaa sunaave
piyare pi ko hamaari batiyan.

Cho shama sozan cho zarra hairan
hamesha giryan be ishq aan meh;
Na neend naina na ang chaina
Na aap aaven na bhejen patiyan.

Bahaqq-e roz-e wisal-e dilbar
ki daad mara ghareeb Khusrau;
Sapet man ke waraaye raakhun
jo jaaye paaon piya ke khatiyan.

NOTES

The phrase "Zeehaal-e-miskeen" comes from a poem of Amir Khusrau. The unique thing about this poem is that it is a macaronic, written in Persian and Brij Bhasha. In the first verse, the first line is in Persian, the second in Brij Bhasha, the third in Persian again, and the fourth in Brij Bhasha. In the remaining verses, the first two lines are in Persian, the last two in Brij Bhasha. The poem showcases Amir Khusrau's mastery over both languages. The English translation is:

Do not overlook my misery
Blandishing your eyes, and weaving tales;
My patience has over-brimmed, O sweetheart,
Why do you not take me to your bosom.

The nights of separation are long like tresses,
The day of our union is short like life;
When I do not get to see my beloved friend,
How am I to pass the dark nights?

Suddenly, as if the heart, by two enchanting eyes
Is beset by a thousand deceptions and robbed of tranquility;
But who cares enough to go and report
To my darling my state of affairs?

The lamp is aflame; every atom excited
I roam, always, afire with love;
Neither sleep to my eyes, nor peace for my body,
neither comes himself, nor sends any messages

In honour of the day of union with the beloved
who has lured me so long, O Khusrau;
I shall keep my heart suppressed,
if ever I get a chance to get to his place

Works
Tuhfa-tus-Sighr (Offering of a Minor) his first divan, contains poems composed between the age of 16 and 19
Wastul-Hayat (The Middle of Life) his second divan, contains poems composed at the peak of his poetic career
Ghurratul-Kamaal (The Prime of Perfection) poems composed between the age of 34 and 43
Baqia-Naqia (The Rest/The Miscellany) compiled at the age of 64
Qissa Chahar Darvesh The Tale of the Four Dervishes
Nihayatul-Kamaal (The Height of Wonders) compiled probably a few weeks before his death.
Qiran-us-Sa'dain (Meeting of the Two Auspicious Stars) Mathnavi about the historic meeting of Bughra Khan and his son Kyqbad after long enmity
Miftah-ul-Futooh (Key to the Victories) in praise of the victories of Jalauddin Khalaji
Ishqia/Mathnavi Duval Rani-Khizr Khan (Romance of Duval Rani and Khizr Khan) a tragic love poem about Gujarat's princess Duval and Alauddin's son Khizr.
Noh Sepehr Mathnavi. (Mathnavi of the Nine Skies) Khusrau's perceptions of India and its culture
Tughlaq Nama (Book of the Tughlaqs) in prose
Khamsa-e-Nizami (Khamsa-e-Khusrau) five classical romances: Hasht-Bahisht, Matlaul-Anwar, Sheerin-Khusrau, Majnun-Laila and Aaina-Sikandari
Ejaaz-e-Khusrovi (The Miracles of Khusrau) an assortment of prose compiled by himself
Khazain-ul-Futooh (The Treasures of Victories) one of his more controversial books, in prose
Afzal-ul-Fawaid utterances of Nizamuddin Auliya
?haliq Bari a versified glossary of Persian, Arabic, and Hindawi words and phrases attributed to Amir Khusrau, but most probably written in 1622 in Gwalior by ?iya ud-Din ?husrau
Jawahar-e- Khusrovi often dubbed as the Hindawi divan of Khusrau
Laila Majnu
Ayina-i-Sikandari
Mulla-ul-Anwar
Shrin-wa-Khusrau